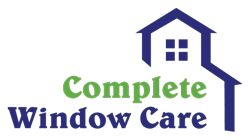 Repairing Windows Since 2009
To Speak With a Specialist
Tap

HERE
Local Window Repair in Colorado Springs + Screen and Glass Door Repair
Complete Window Care
is a local, family owned business, offering a wide selection of services for home owners and businesses in Colorado Springs, CO and the surrounding areas. From residential window glass and parts replacement to leak investigation, Complete Window Care does it all. Best of all, we won't sell you products or services you don't need. Honesty and professionalism are the basis of our business.
Get Your Free Estimate Today!
Our Qualified Specialists Are Available Now To Help You With Your Window Repair Needs!
THANK YOU.
A Specialist will be in touch with you soon.


DO YOU LIKE TO SAVE MONEY?